Tunisian Date Varieties
The Tunisian Ministry of Agriculture has classified about 150 varieties of dates presently produced in Tunisia. while the majority of produced in either small of fair amounts and consumed locally, only four are well established and exproted as dessert.
Deglet Nour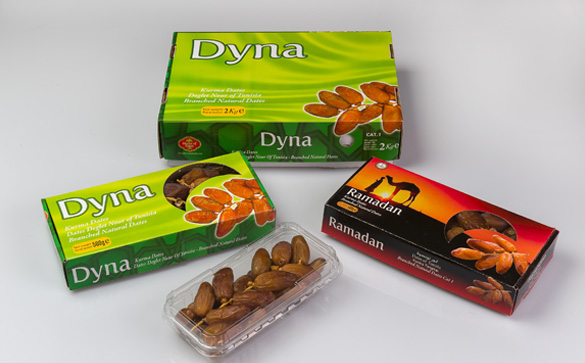 The leader of all dates and a reference for top quality, Deglet Nour is the most established dessert date variety in the world. Most often sold as "Tunis dates" since 1870, Deglet Nour is traditionally known as the "Date of Shining Light" for its translucid blonde colour, its unique flavor ans referred to as "THE DATE". Deglet Nour is for dates what champagne is for wines. The only variety which can be sold on the branch. keep well when refrigerted
Allig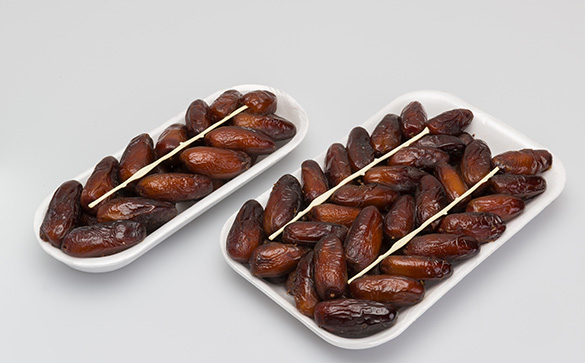 This Soft long and exceptionally sweet date is hand picked in November.
It's dark mahogany in colour has a semi-dry smooth flesh.
Excellent shipper and keeper.
Khouat Allig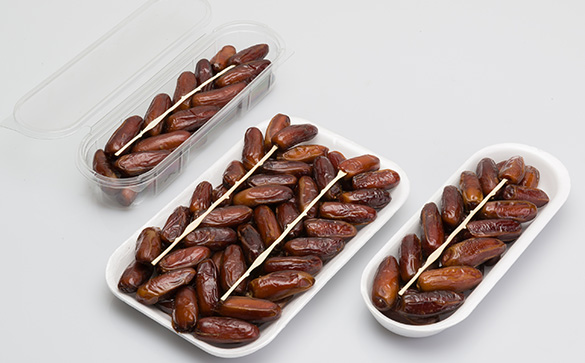 Another outstanding semi-dry variety. It is so similar to Allig in its texture  colour and  taste, "The sisiter"even if it is slighty slimmer but not as sweet.
Kenta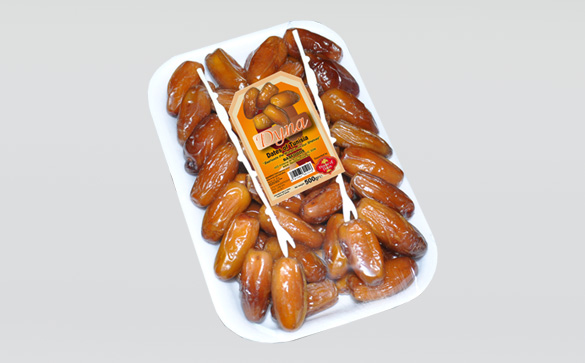 On of the variety of dates to ripen as early as Octobre. This attrative date is semi-soft and less sweet than the others, light gold in colour.
THE HOUSE OF DATES COMPANY
We are Gower, Packer and exporter, our company is a reference company in Tunisia in processing and exporting high-quality fresh and dried Deglet nour dates.