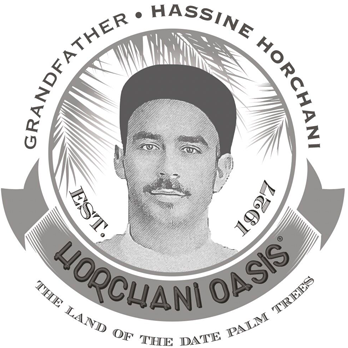 The land of palm trees will never be abandoned." For centuries, the palm tree has held a prominent place in the lives and culinary traditions of humanity. In Tunisia, the palm tree is revered as a blessed tree, receiving special care and attention from the inhabitants of the South. Two centuries have passed since the alliance of the ROUISSI and HORCHANI families, who have worked towards the expansion and development of date palm cultivation.
These families, ROUISSI and HORCHANI, have played a predominant role in the growth and sustainability of palm tree cultivation for two centuries. Today, our plantations primarily extend across the regions of Tozeur and Kebili, with the goal of planting 20,000 new date palm trees by 2030.
Our company, a leader in date exportation, boasts a century-long history in date palm plantation. We have successfully preserved the precious heritage of this tradition and developed our expertise to offer exceptional quality dates to the international market.
We have overcome the inherent challenges of date palm cultivation in Southern Tunisia over the past century. Among these challenges, we have faced an arid climate and limited water resources in the region. Date palm trees require a significant amount of water to thrive, and we have implemented innovative irrigation techniques and water conservation practices to overcome this obstacle, thus preserving the vitality of our palm groves.
Proudly exporting world-renowned dates produced in the blessed palm groves of Tunisia, our company is committed to sustainable practices, continued innovation, and the preservation of the rich heritage of date palm cultivation.
We have also confronted the intrusion of modern agricultural practices and the introduction of alternative crops. Despite these changes, our commitment to date palm cultivation has remained unwavering. We have maintained our focus and preserved our reputation as a supplier of exceptional quality dates.
By working closely with our partners and meeting the growing demands of the market, we aim to contribute to the ongoing growth of the date industry. We are determined to ensure that the land of palm trees remains fertile and that the tradition of date palm cultivation continues to shine for future generations.
THE HOUSE OF DATES COMPANY
We are Gower, Packer and exporter, our company is a reference company in Tunisia in processing and exporting high-quality fresh and dried Deglet nour dates.